CUSTOMER SERVICE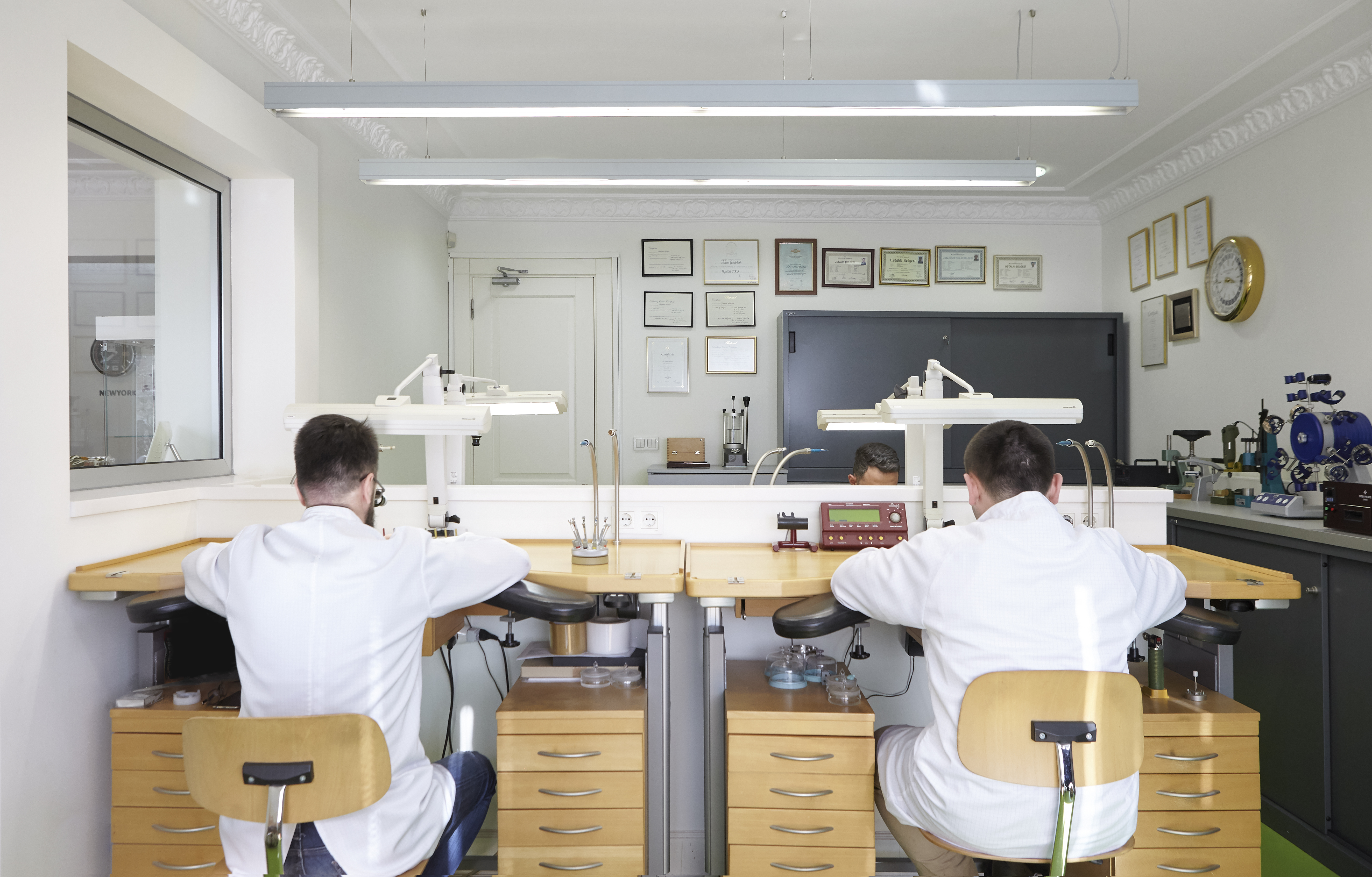 CONTACT US
By sending this contact form, you consent to our KVKK
PROTECTION OF PERSONAL DATA INFORMATION NOTE:
6698 sayılı Kişisel Verilerin Korunması Kanunu (KVKK) kapsamında, TEKTAŞ SAATÇİLİK ve AKSESUAR TİC. A.Ş. "Veri Sorumlusu" sıfatına sahiptir. Veri sorumlusu sıfatı ile kişisel verileriniz aşağıda açıklandığı şekilde kaydedilecek, saklanacak, güncellenecek, mevzuatın izin verdiği ve / veya zorunlu kıldığı durumlarda 3. kişilere, şirketimizin hizmet aldığı veya işbirliği yaptığı 3. kişilere açıklanabilecek, aktarılabilecek, KVKK'da sayılan şekillerde işlenebilecektir. Kişisel verilerin işlenme amacı ve hukuki sebepleri; ilgili kişiye sunulabilecek her türlü pazarlama, bilgilendirme, tanıtım, anket, açılış, davet, etkinlik ve iletişim çalışmaları uygulamalarında kullanılmak, mevzuat gereği ilgili resmi kurum ve kuruluşlara, bilişim sistemlerine aktarmak, kamu ve özel hukuk kişileri ile yapılmış anlaşmalarda öngörülen yükümlülüklere uymak, talep edilen diğer hizmetleri sunabilmek, ilgili kişi ile oluşan hukuki ilişkinin gereğini yerine getirmektir. Web sitemiz, web sitemizde yer alan hizmetlerimiz, çağrı merkezi hizmetimiz, yapmış olduğunuz fiziki başvurular gibi yöntemlerle bilgileriniz sözlü, yazılı veya elektronik ortamda toplanabilir. TEKTAŞ SAATÇİLİK ve AKSESUAR TİC. A.Ş.'ne başvurarak, kişisel verilerinizin; Kişisel veri işlenip işlenmediğini öğrenme, Kişisel verileri işlenmişse buna ilişkin bilgi talep etme, Kişisel verilerin işlenme amacını ve bunların amacına uygun kullanılıp kullanılmadığını öğrenme, Yurt içinde veya yurt dışında kişisel verilerin aktarıldığı üçüncü kişileri bilme, Kişisel verilerin eksik veya yanlış işlenmiş olması hâlinde bunların düzeltilmesini isteme ve bu kapsamda yapılan işlemin kişisel verilerin aktarıldığı üçüncü kişilere bildirilmesini isteme, KVK Kanunu'nun ve ilgili diğer kanun hükümlerine uygun olarak işlenmiş olmasına rağmen, işlenmesini gerektiren sebeplerin ortadan kalkması hâlinde kişisel verilerin silinmesini veya yok edilmesini isteme ve bu kapsamda yapılan işlemin kişisel verilerin aktarıldığı üçüncü kişilere bildirilmesini isteme, İşlenen verilerin münhasıran otomatik sistemler vasıtasıyla analiz edilmesi suretiyle kişinin kendisi aleyhine bir sonucun ortaya çıkmasına itiraz etme, Kişisel verilerin kanuna aykırı olarak işlenmesi sebebiyle zarara uğraması hâlinde zararın giderilmesini talep etme haklarına sahipsiniz. Verilerinizin işlenmesine onay vermiyor iseniz, lütfen formun altına onay vermiyorum şeklinde yazınız.
Your requests, suggestions and feedback mean a lot to us. Please do not hesitate to contact us – we are ready to respond.
We are here for you
If you would like to find out more about our watches and jewellery items, their availability and prices, please visit us at one of our Tektaş stores near you. Our staff will be delighted to advise you and show you our collections.
You can contact our after sales service at +90 212 225 1282 (operating from 9 a.m. to 6 p.m. on weekdays).
Watch services at Tektaş
Universal, qualified, authorized
Most automatic watches do not look like they house a complex movement inside the case. It takes meticulous care and maintenance to keep the movement working properly. Ideally, you should have a certified expert check your watch every two years and have it undergo a complete maintenance every four or five years.
Care and servicing – a wide range of watch services
As certified ateliers, we offer you qualified watch services.
Watch services are crucial for Tektaş. Since 1988, we have been representing a variety of international watch brands. The manufacturers of these watches have certified our atelier, which means that our four master watchmakers are authorized across Europe to independently perform service work and repairs on these watches – a testament to our many years of experience and expertise.
Our employees' expertise
The certified watchmakers in our service centers regularly attend global trainings delivered at factories by Swiss brands. Like watch aficionados, collectors and manufacturers, our employees are fascinated by the workmanship, complications and features of each individual timepiece.
Tektaş's service centers
Four master watchmakers work in Tektaş's service centers in Istanbul.
Whether you require partial or full servicing or a battery replacement, use our contact phone for initial remote diagnostics and a consultation. You can also visit us in one of our stores. Our highly-trained employees will be glad to assist you.
In order to offer you the best watch services possible, we first need to identify your watch model and check whether and where it can be repaired. To do so, we need you to share with us the case and serial number of your watch (usually engraved on the case back). We will enter this information directly into the technical service form we use at our service.
Tektaş's watch services
At the Tektaş stores
A detailed look at Tektaş's watch services
We suggest that you have our certified experts check your watch every two years if it is a quartz watch. Every five years, we will offer you a complete maintenance service for your mechanical watches. Our watch services also include many additional services to ensure a long service life for your watch.
If your watch is broken or has stopped working, you are in good hands at our service centers. We are also happy to have an expert replace the battery as part of a periodic service or adjust your mechanical watch.
Battery change
If the second hand of your electronic watch in EOL mode only moves every four seconds or the watch has come to a complete standstill, our certified master watchmakers will examine your watch and will decide whether it needs a battery change or a complete maintenance service.
The following steps are part of a battery change at Tektaş:
Our experts open the case with special tools. First, they clean the electrical contacts. After replacing the battery, they close the case using the appropriate tools as per the manufacturer's specifications
The experts measure the current consumption and check that the watch is waterproof according to the manufacturer's standards. Our watchmakers replace the gasket in order to ensure water resistance. Afterwards, they clean the case and strap or bracelet before re-assembling the whole watch.
Adjusting a mechanical watch
If your watch is too fast or slow despite regular maintenance, our master watchmakers will give you a definitive diagnosis within 3 working days. They will find out whether an adjustment could optimize the watch's accuracy.
The following steps are part of the adjustment of a mechanical watch at Tektaş:
First, our watch experts check all of the movement values. They use special tools to open the case and adjust the accuracy. Then, they re-close the case using the appropriate tools as per the manufacturer's specifications.
In addition, they ensure the watch is waterproof, and clean the case and strap or bracelet. They also check the strap or bracelet and clasp, and adjust them appropriately. Finally, they check the accuracy on a simulator for 36 to 72 hours.
Servicing
Every four to five years, you should have your mechanical watch completely overhauled. For quartz watches, you should bring your watches every year for the battery consumption and the need for a replacement to be checked.
At our exclusive watch services, trained surface finishers will also carefully sand and polish the exterior of your watch. After servicing, your watch will shine like new again.
Service warranty
After a complete overhaul, Tektas offers a two-year service warranty on Gucci, Audemars Piguet and Patek Philippe watches. A one-year warranty is given by our company for every Chopard watch. These warranties exclude damage caused by an accident or improper handling of the watch.