THE CREATIVE PARTNERSHIP OF CARAN D'ACHE AND PAINTER DEVRİM ERBİL
Thanks to the creative partnership of Caran d'Ache, the lord of pens, and painter Devrim Erbil, master of contemporary art, art is in our hands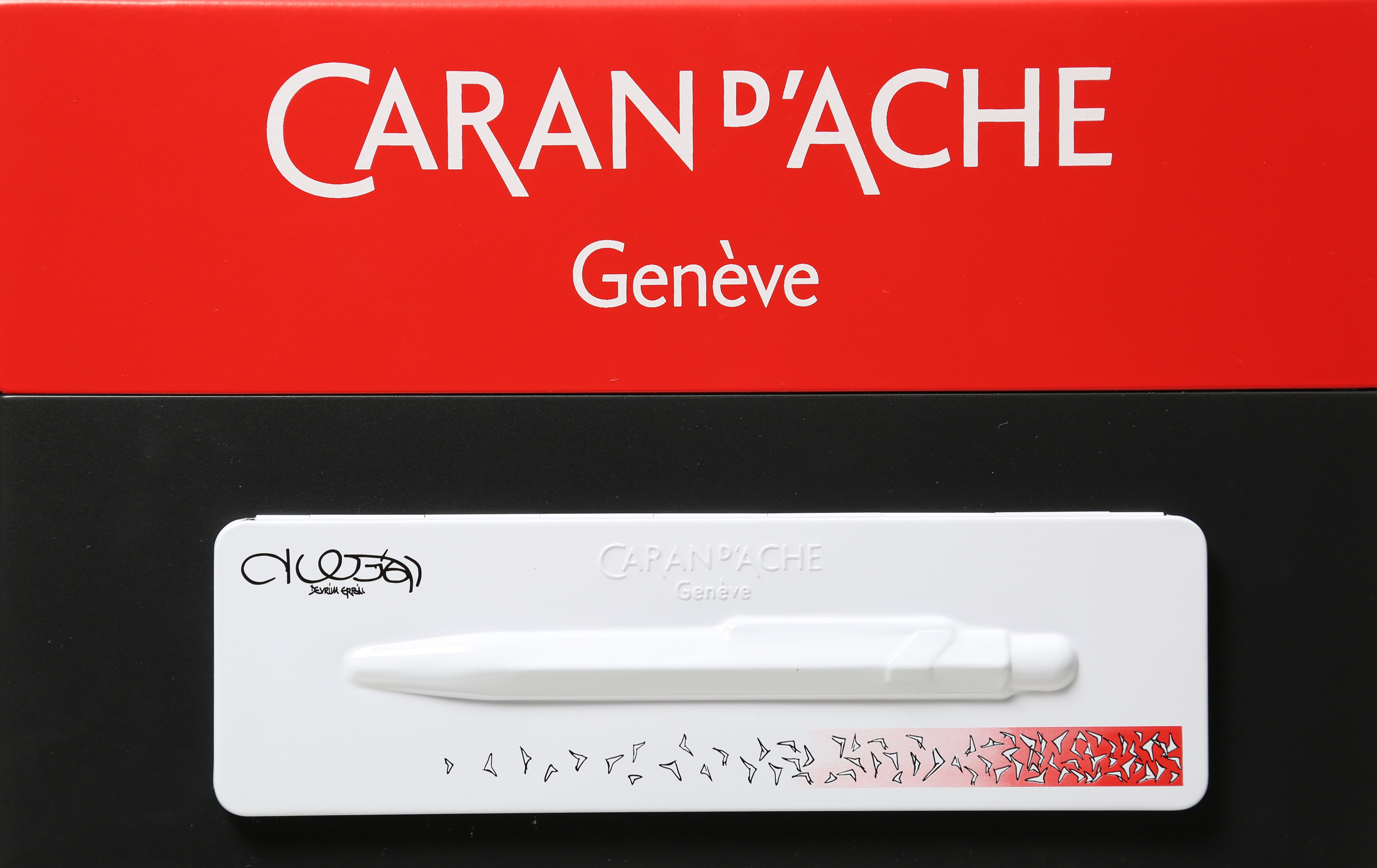 Master Painter Devrim Erbil lives art for the coming generations with a view to integrate it into life. Caran d'Ache's artisans have engraved the Flood of Birds prominent in the master's work Red Istanbul onto 849, the legendary model of Caran d'Ache, with the meticulousness of goldsmiths.
A special collector's item, the classy "Design Pen" has been prepared as an elegant, exclusive pen for everyday use as well.  Art has never been so close, nor so directly integrated into our life.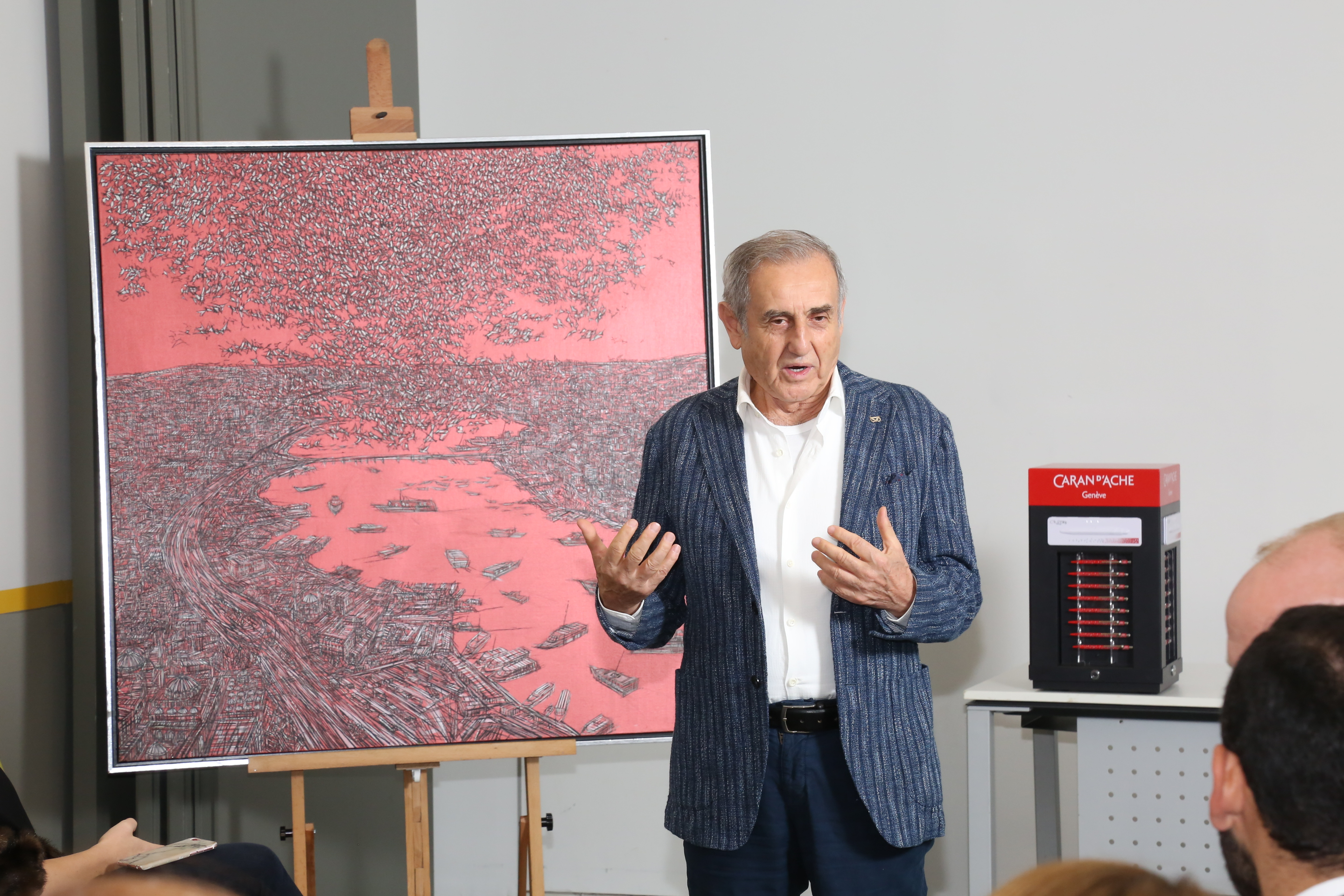 DEVRİM ERBİL
The Caran d'Ache 849 Devrim Erbil Design Pen is offered in a stylish metal box - as befits the features of the pen, exclusively prepared bearing the signature of Master Painter Devrim Erbil and continuing the attractive design of the pen. Transforming our daily routine into "art", the Caran d'Ache 849 Devrim Erbil Design Pen is an exciting experience. Produced in limited edition, the Caran d'Ache 849 Devrim Erbil Design Pen is both original and functional, thus destined to be the popular gift of the coming days. You're invited to explore.
CARAN d'ACHE "Yazmak güzeldi"
The brand name of the century-old Swiss Caran d'Ache is a phonetic representation of "karandash" which means pencil in Russian and comes from Turkish "kara tash" (black stone). While producing Haute Ecriture and Fine Arts items with a dedication for painting and the art of writing, Caran d'Ache develops the finest instruments and creates the brightest colors. With a view to develop iconic and innovative products, Caran d'Ache has been using state-of-the-art technology in a skillful and uniquely careful fashion, and engaging in authentic partnerships with names such as Paul Smith, Karl Lagerfeld and Mario Botte.