MILLENARY FROSTED GOLD PHILOSOPHIQUE
This autumn, Swiss Haute Horlogerie manufacturer Audemars Piguet encourages women to re-appropriate time. Inspired by the aesthetics of 17th century single-hand timepieces, the new Millenary Frosted Gold Philosophique tells time…philosophically!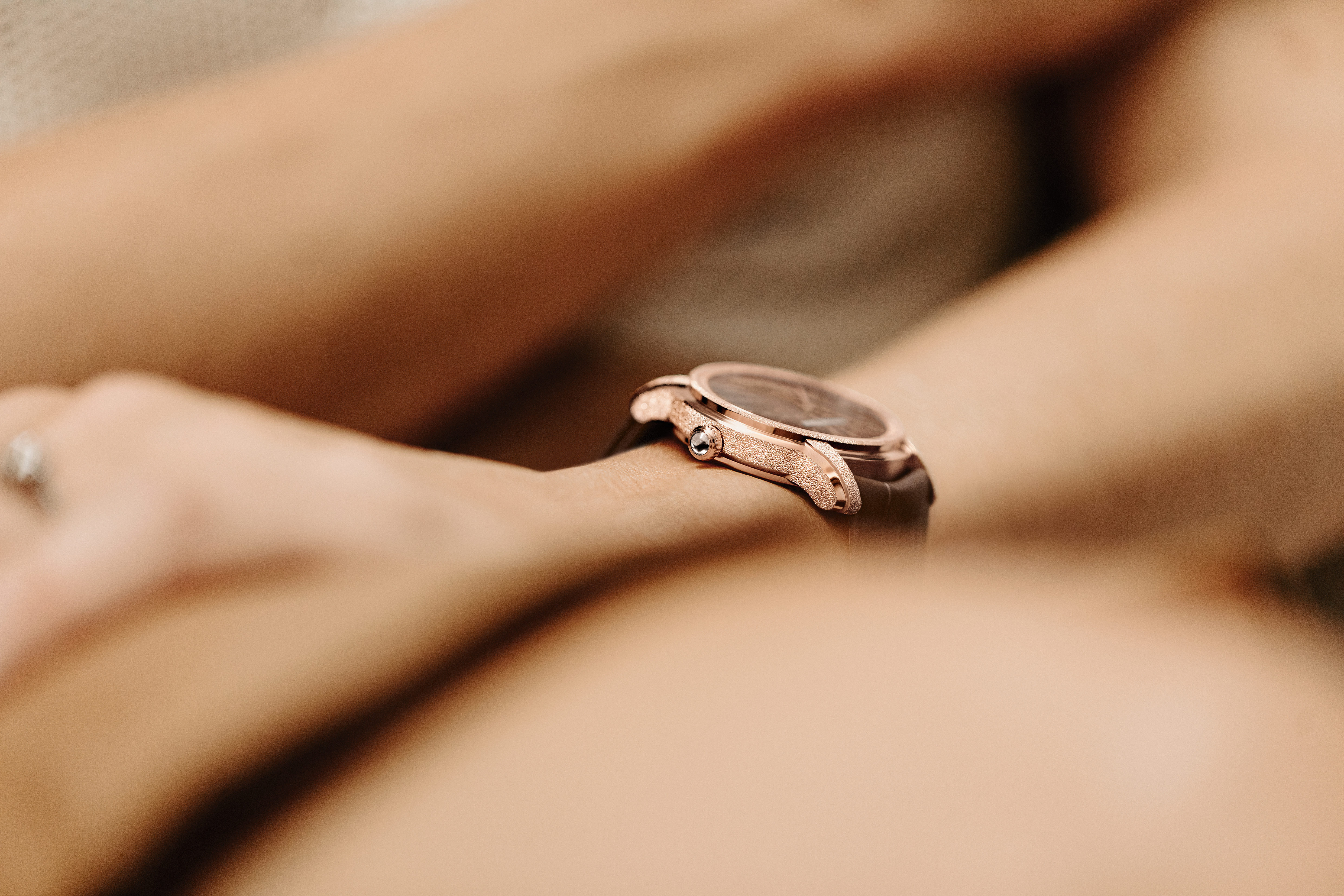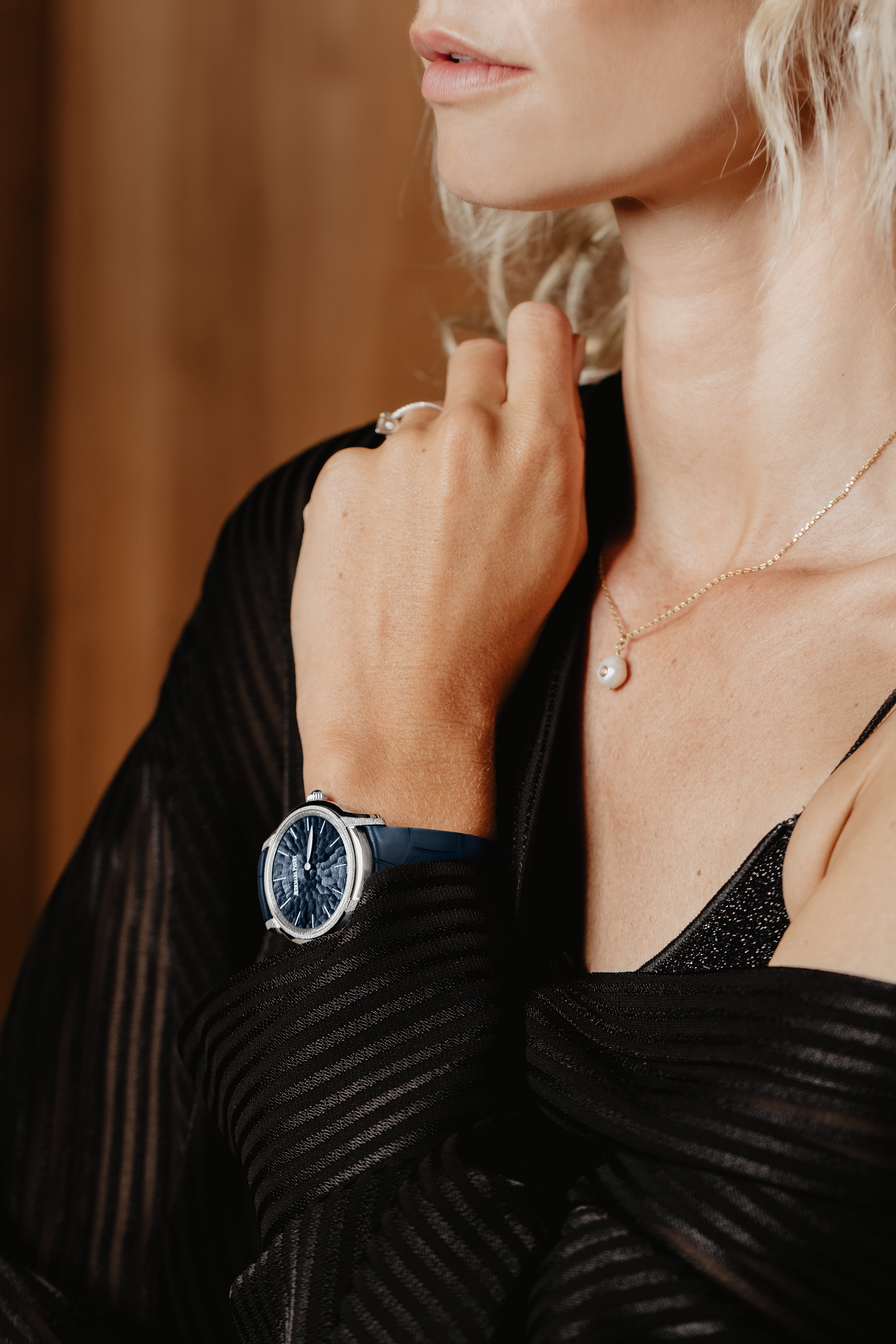 This design watch is a statement of creative freedom and free-spirited individuality. In defiance of the rush and frenzy of today's world, the Millenary Frosted Gold Philosophique puts time on women's side, its single hand defying contemporary conventions of time measurement.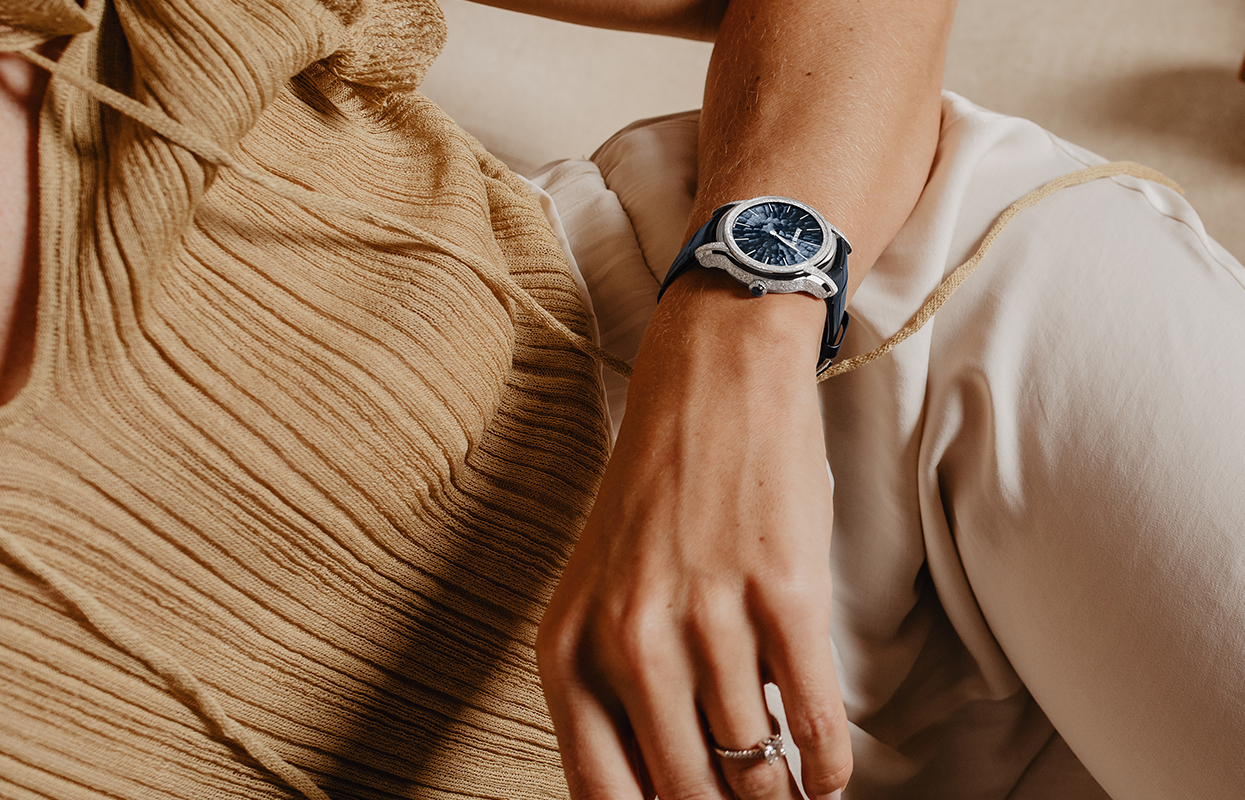 This abstract watch has been meticulously hand-finished by our watchmakers, in the highest respect traditions. The 18-carat pink or white gold case presents alternating satin brushing and Frosted Gold finishing, a technique Audemars Piguet owes to Florentine jewellery designer Carolina Bucci. The diamond-dust effect it creates, which results from hours of meticulous micro-hammering, nicely contrasts with the hand-polished bevels adorning the case and lugs. 
Adding a subtle touch of colour, the see-through caseback reveals the oscillating weight, which coloured plates recall the hand-crafted dimpled dial in shades of brown or blue. The single hour hand is polished and sand-blasted, one hand ticking around the dial in an elliptical trajectory.
Adding to the current hand-wound collection, this watch is equipped with a new selfwinding movement, calibre 3140. This movement is endowed with a patented mechanism which ticks the hand around the dial in an elliptical trajectory. The hour wheel directly corresponds with a transparent disc on the dial, on which the single hand is mounted. This enables the hand to follow a clear trajectory despite the elliptical case.