CREATIVE JOURNALLING
A creative journal is a very popular and easy approach to personal development. It was developed by Anne-Marie Jobin from Quebec, who is an art therapist and has written various books on the topic. Although there are some similarities, this new, widely accessible approach takes journalling even further by using concepts from psychology and combining the benefits of art therapy and creative writing.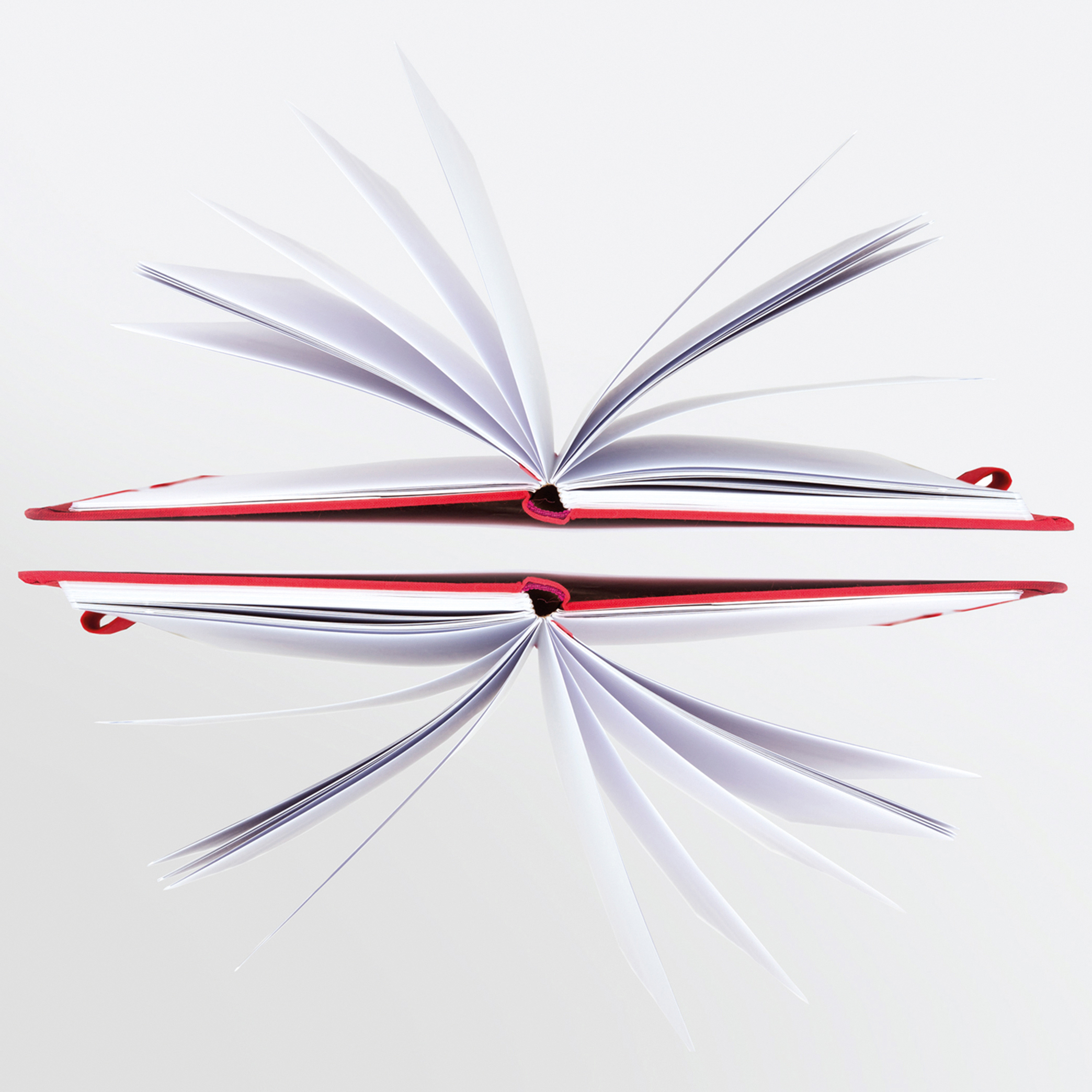 Caran d'Ache A5 red notebook
So how do you create your own creative journal? What do you need to start? What are the benefits of art therapy? We've got all the answers you need!
What is a creative journal?
Writing is a powerful art form – a way to express our ideas and emotions. However, sometimes words are not enough to express exactly what we are feeling, which is why the creative journal combines writing, drawing and even collage. There are no limits or rules to follow because this personal and unique journal gives you the chance to express yourself with an open heart. You can let your ideas, emotions, thoughts, drawings and memories run free with this journal. It is crucial to really let yourself go to experience all the benefits of this method. The creative journal is just for you, and you alone, which means there will be no judgement from anybody else and the result does not matter. It's the process that counts.
Reasons to use your own creative journal
To de-clutter your mind
There are many benefits to creating your own journal. First and foremost, it's good for 
de-cluttering your mind. When we write down our thoughts, jot down ideas, doodle or sketch, it helps us to see things more clearly. When we have to make important decisions or find ourselves in difficult situations, it is often essential to take a step back, and the creative journal becomes an invaluable tool for doing so.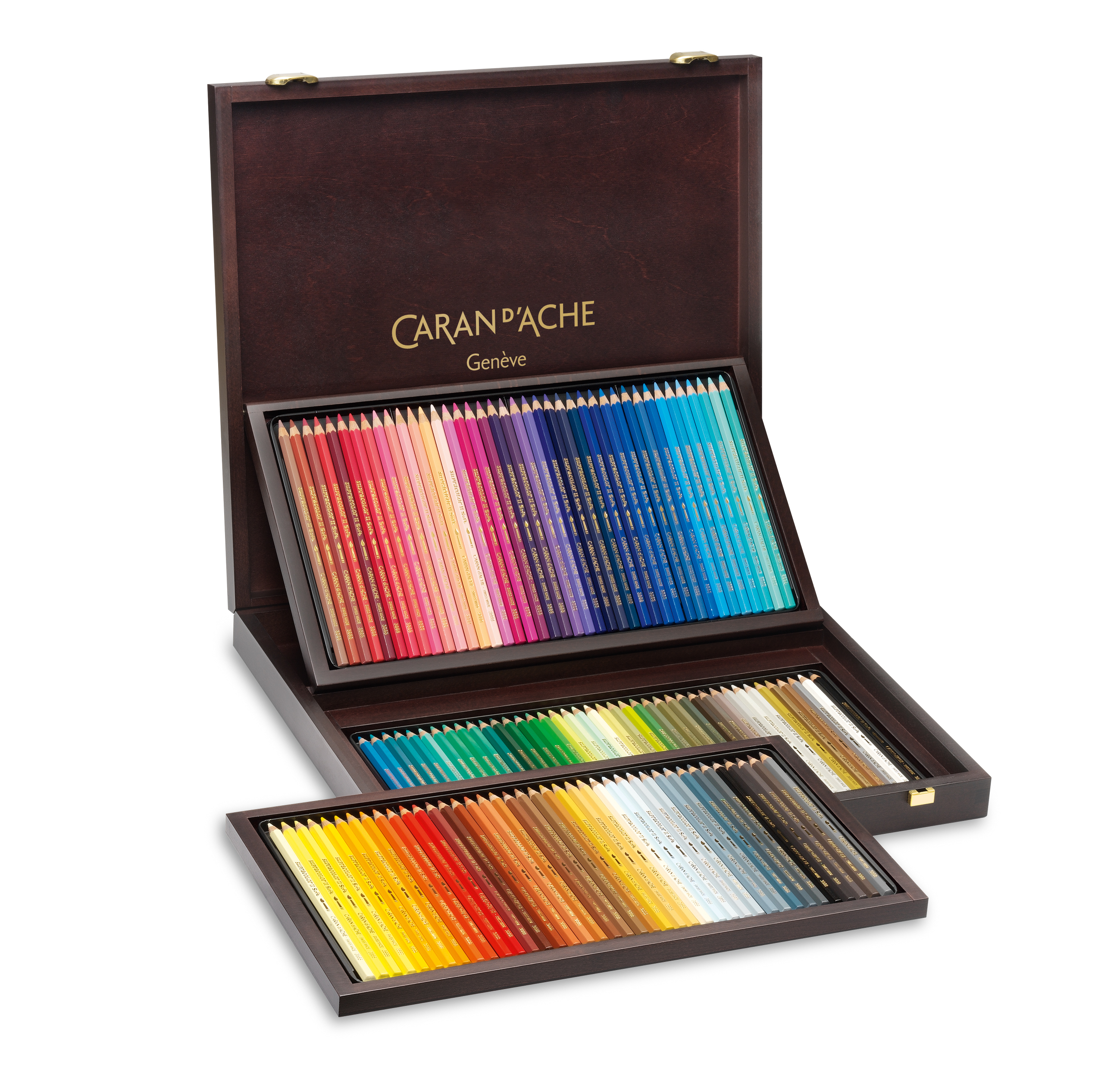 Caran d'Ache Supracolor®, wooden box set 120 pencils
Art therapy helps you to look inwards and glean a more in-depth understanding of yourself. Like meditation, a journal enables you to reconnect with your emotions and discover words or drawings that represent the real you. It's like meeting yourself for the first time!
To relax
By allowing yourself to express your ideas, emotions or desires on paper without really thinking about it, you will come to realise that your body is relaxing, slowly but surely, and that the stresses of daily life are evaporating. It allows you to take some time out, recharge your batteries and truly look after yourself.
To get your entire brain working
Finally, by combining the different skills of writing, drawing or collage, you will stimulate every part of your brain. This will allow you to access your deepest intuition and subconscious thoughts.
Who is it for?
Despite what you might think, a creative journal is not just for creative types. In reality, it's a personal development tool that can work for everyone. You don't need to be a good writer or an excellent artist to get started. The only thing you need to be is yourself.
"Like meditation, a journal enables you to reconnect with your emotions and discover words or drawings that represent the real you."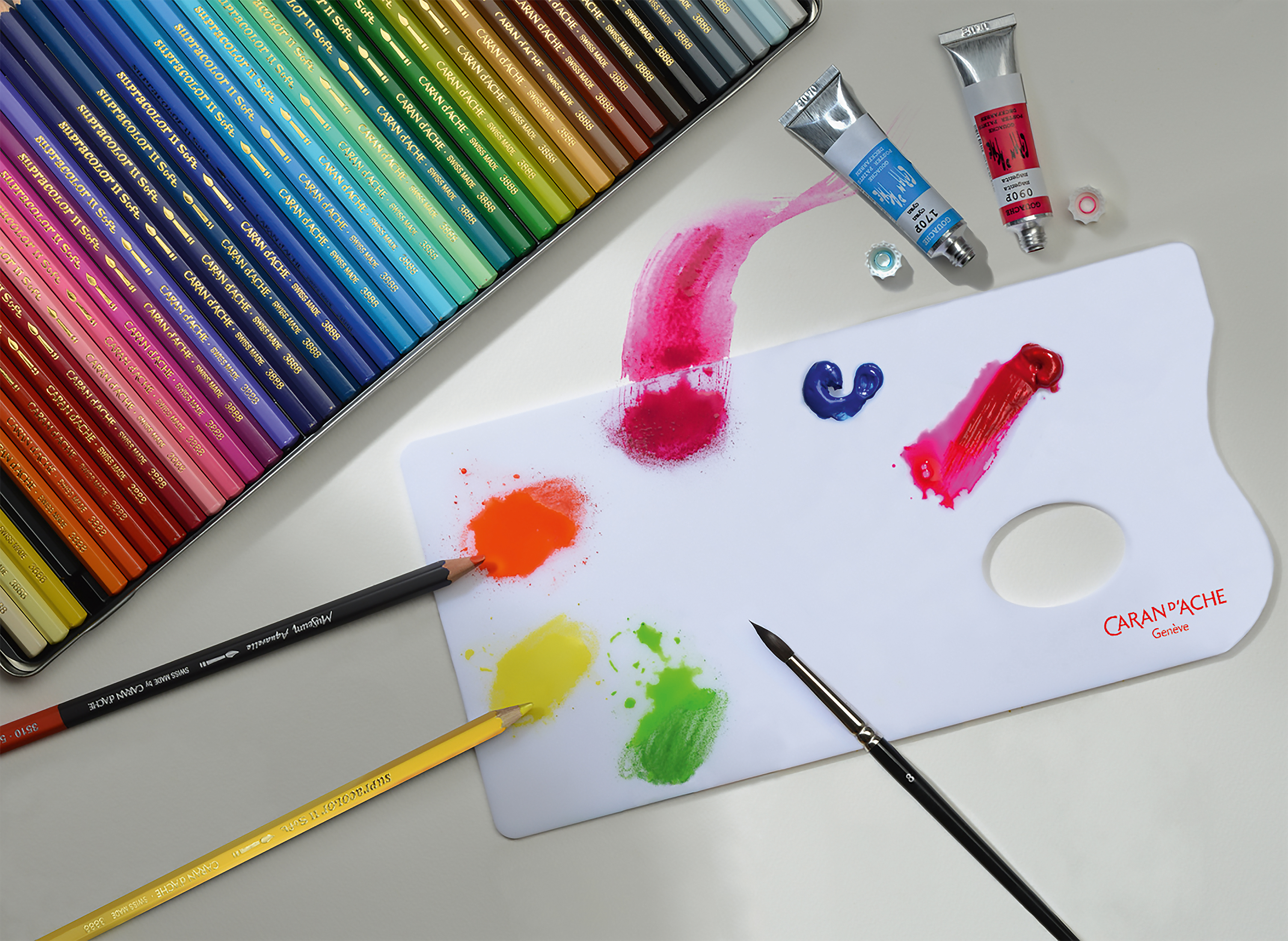 What do ı need to get started?
The basics of creative journalling
Of course, you will need a notebook or a journal. Next, you'll need pencils, pens, nibs, 
fibre-tipped pens or even scissors and glue for collages could be useful. To set you on the right path, we have selected a variety of tools that will be valuable allies to help bring your own creative journal to life.
Set of 3 travel watercolour brushes with water reservoir
İf you love to travel, this set of brushes is for you! They can be used for all watercolour techniques on paper and will win you over with their practicality and how easy they are to use and look after. These brushes feature three sizes of tip and are the perfect companion for your sketches while you travel.
Fıbralo® 30 colour assortment
Are you mad about drawing, colouring and sketching? These medium fibre-tipped pens in their bright colours are ideal for fans of colouring, but certainly aren't limited to them. The pen stroke is transformed when it comes in contact with water, creating mesmeric effects.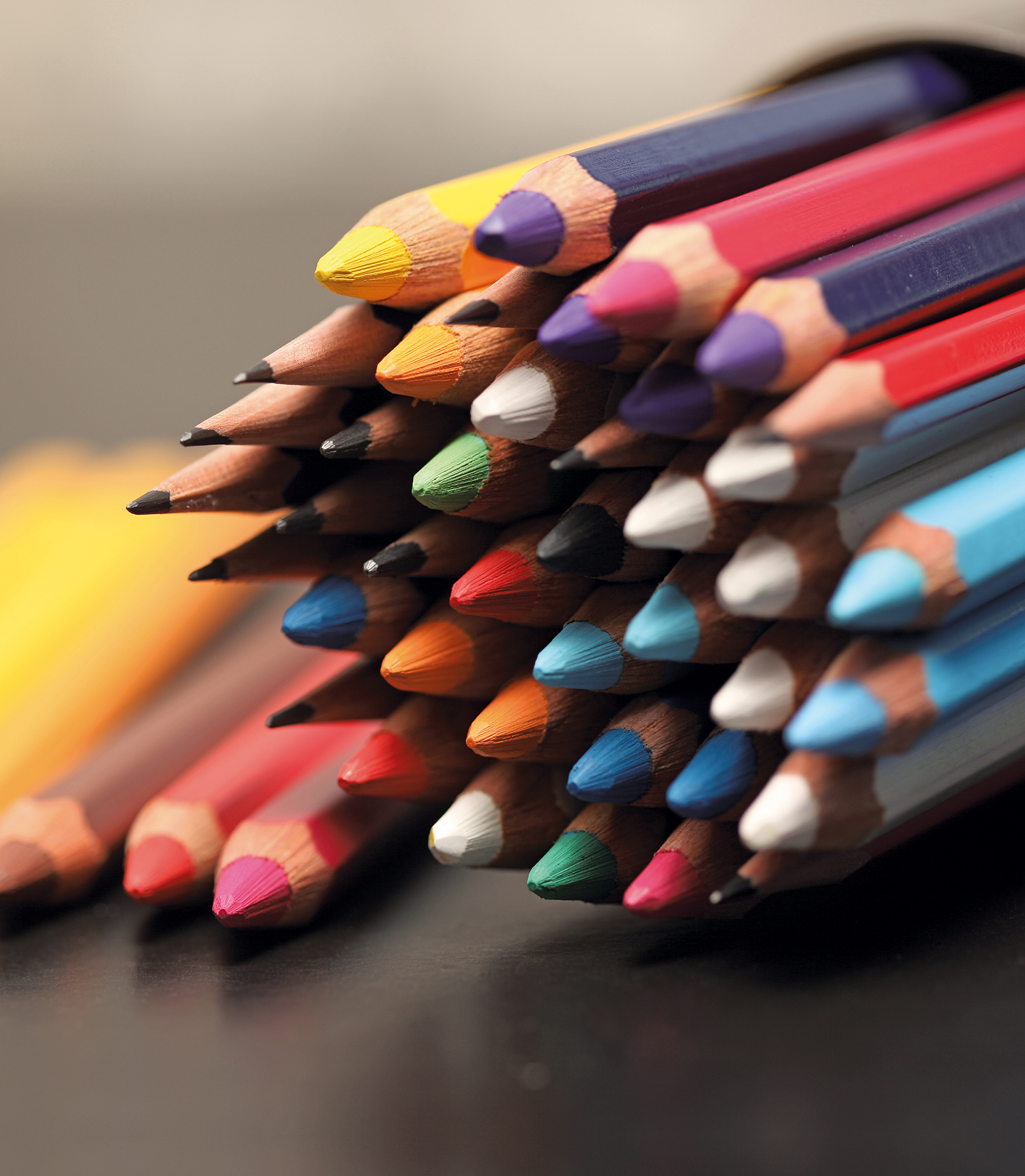 Caran d'Ache Supracolor® Soft
Box of 120 colours Supracolor® Soft Aquarelle
Be dazzled by a palette of colours that unlocks the door to a thousand possibilities. Draw, mix, shade and invent colourful creations using these expert pencils. Do you want that something extra? These pencils can be mixed with Neocolor® in as many ways as you'd like to vary the texture produced.
Box of 84 Neocolor® II pastels
With these wax oil pastels, nothing can stop you. The premium Neocolor® box was designed with DIY in mind, and its wide range of bright opaque colours open up infinite possibilities on a range of very varied media.