TWENTY~4 AUTOMATIC
The Twenty~4 Automatic is available in five versions: two in steel with diamond-set bezels, two in rose gold with diamond-set bezels, and one in rose gold with diamonds set in the bezel, the bracelet, and the crown.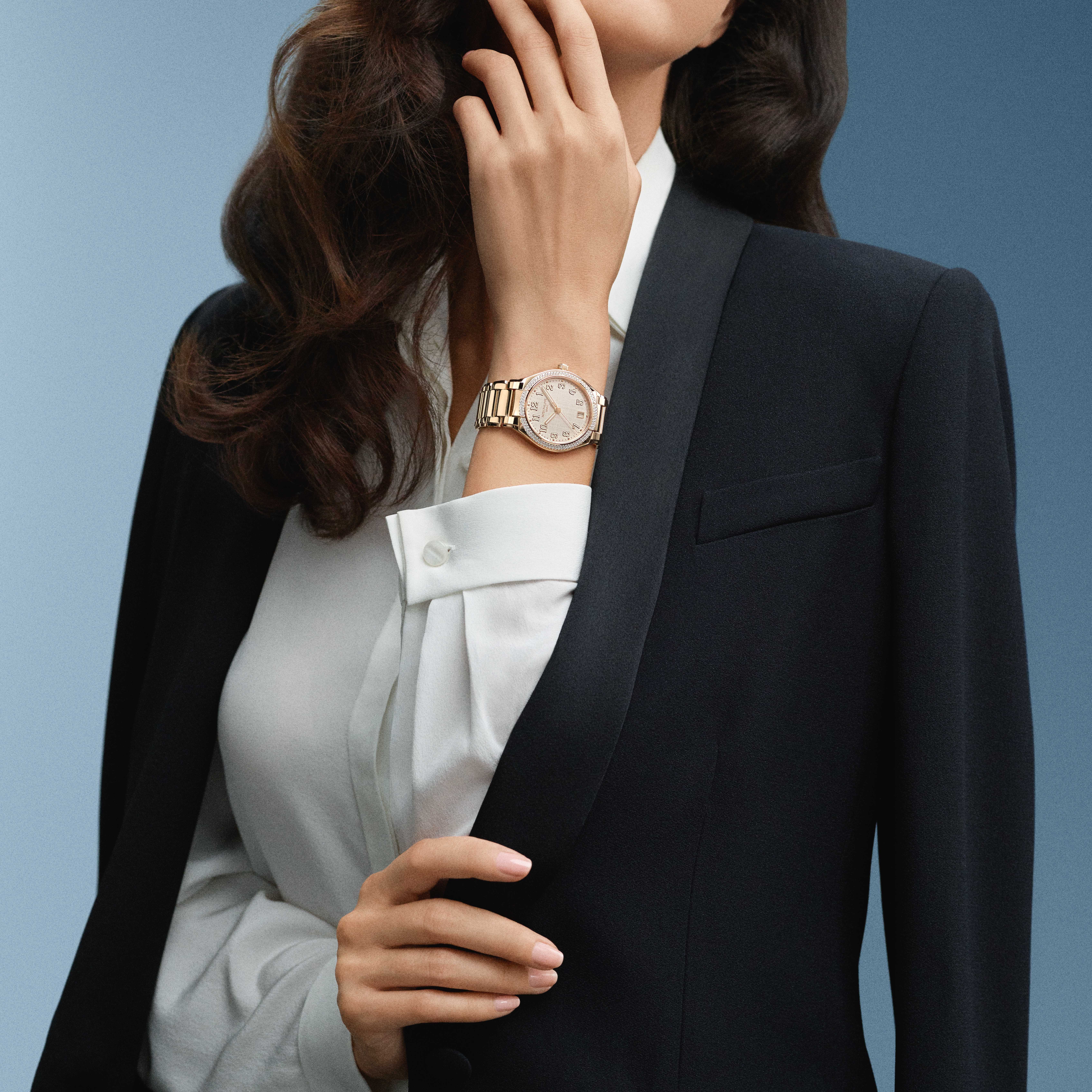 The "Dentelle" (lacework style) gemsetting technique produces two-row configurations of offset precious stones that highlight their radiance. All diamonds – immaculately cut flawless Top Wesselton grade – comply with the directives of the Patek Philippe Seal and are set to the most exacting jewelers' standards.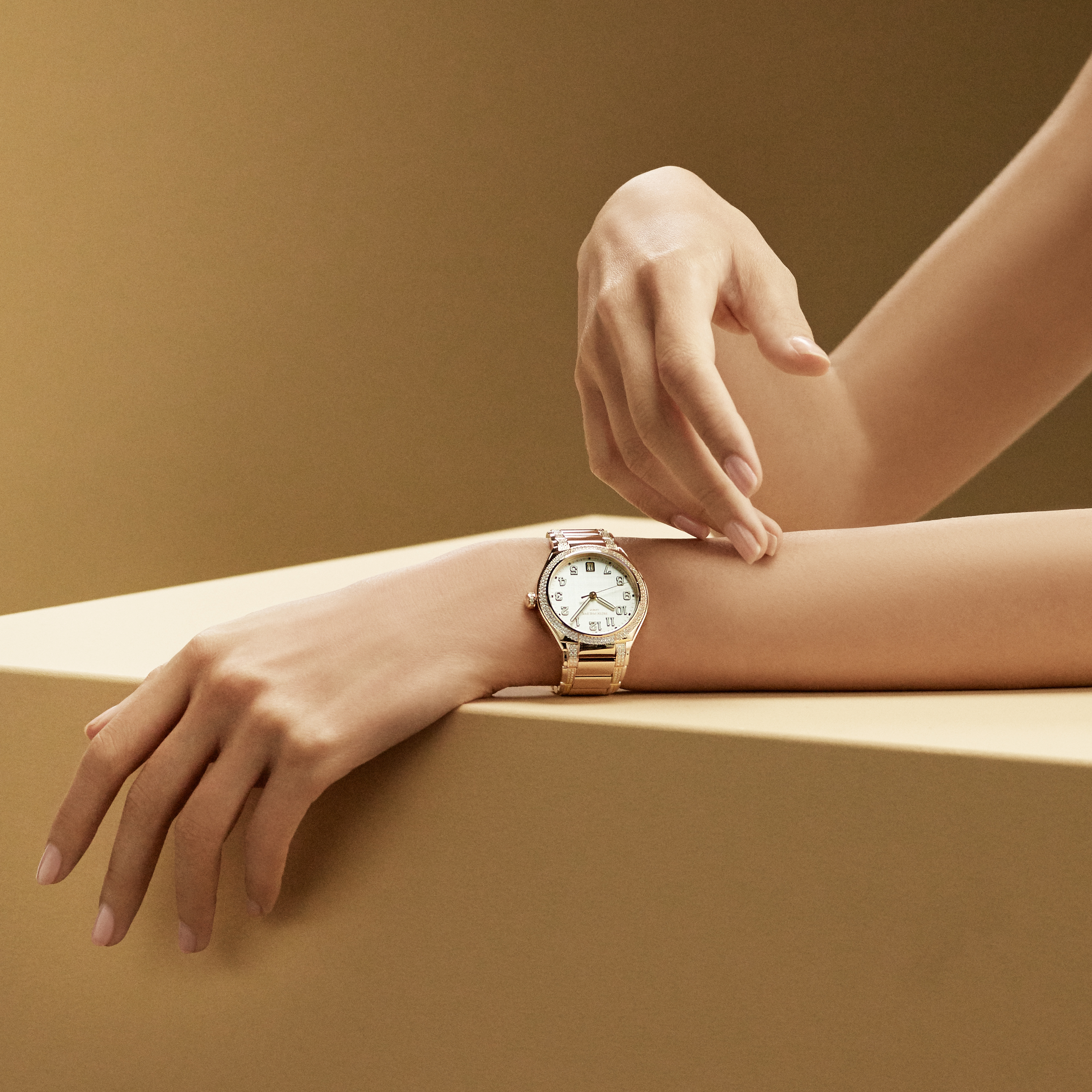 The version in stainless steel comes in two dial colors that endow each model with its very own characteristic style: sunburst blue (Ref. 7300/1200A-001) or sunburst gray, delicately gradated from the center (Ref. 7300/1200A-010). The rose-gold watches are also available in two color combinations: a sunburst chocolate brown and gradated dial (Ref. 7300/1200R-001) or a silvery gray dial graced with an exclusive double horizontal and vertical satin finish that is reminiscent of precious wild Shantung silk (Ref. 7300/1200R-010). The Ref. 7300/1201R-001 is for ladies who prefer a "dressier" watch. It is lavishly adorned with 469 diamonds for a total of about 1.88 ct, including the crown, the lugs, and the outer links of the bracelet. The dial stands out with its silvery Shantung finish. All bracelets are fitted with a new patented fold-over clasp that is dependably functional, very comfortable, and aesthetically pleasing.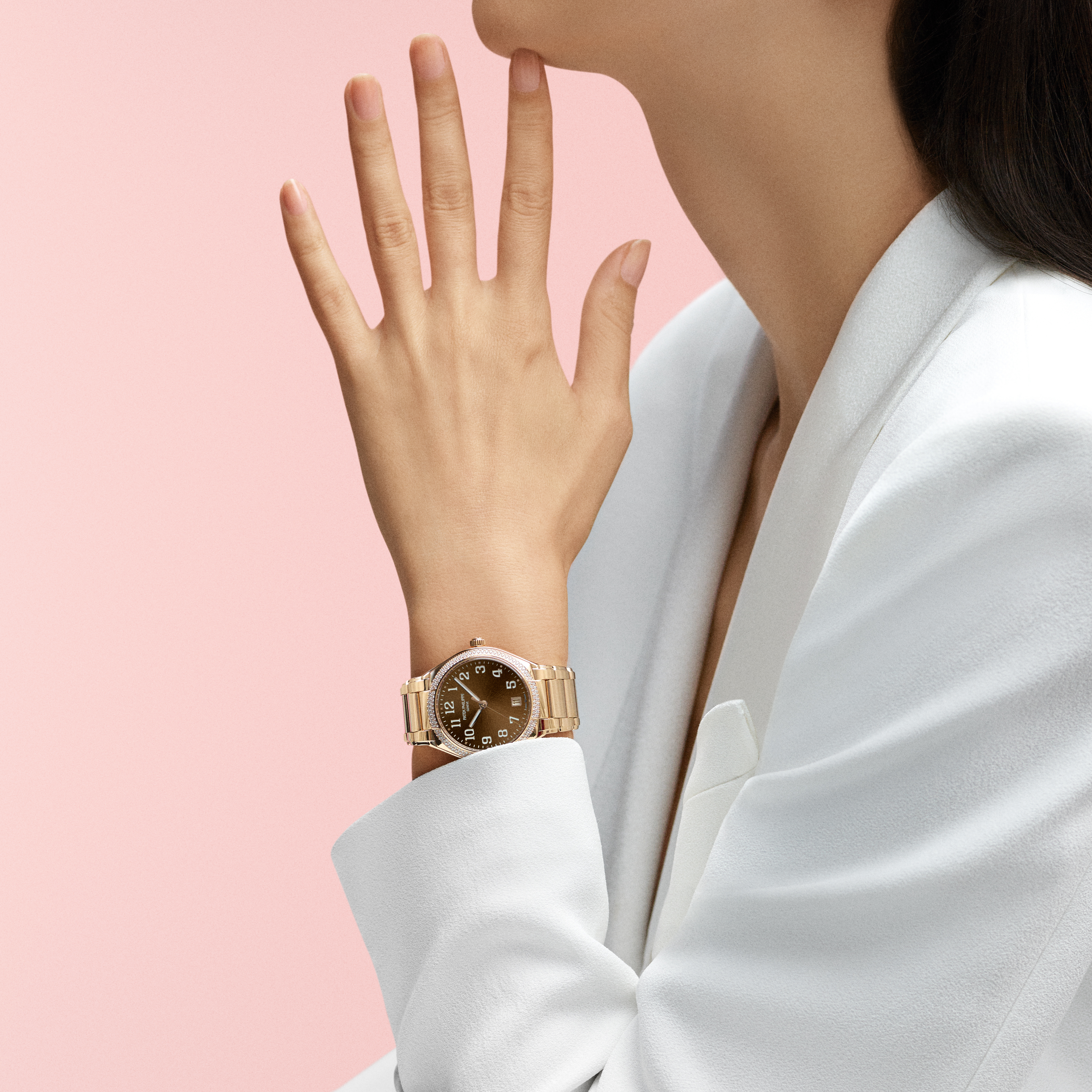 With its artisanally crafted self-winding mechanical movement and the decidedly feminine timeless design, the new Twenty~4 Automatic has everything it takes to accompany style-conscious and self-confident women day in and day out. Today and tomorrow.